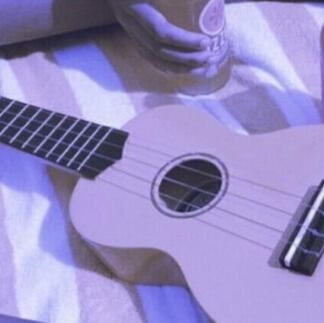 PEACHYMARS
MARS • 27 • HE/HIM
---
For my commission info and TOS, please visit peachymars.net
Business inquiries can be directed to peachymars.art@gmail.com
PLEASE NOTE: I am NOT comfortable with gift art.
Please don't commission art of my characters without my consent.
ABOUT THE ARTIST
Hi, I'm Mars. I'm a Puerto Rican artist from Florida, living with my husband and my cat. I strive to make my art body positive and LGBT+ friendly; my work often reflects my own experiences with both.

I feel that my art style is a combination of both western cartoons and anime- I watched a lot of both as a kid. I enjoy fantasy and slice of life genres the most. I often draw fictional creatures, including those that are anthropomorphic/furry.

I enjoy portraying monsters & aliens most often in my work because I feel like they exist outside the human experience and limitations that society often expects of us. This ties in to body positivity and LGBT+ positive content in my work.
<< go back
BEFORE YOU FOLLOW
If you see someone using my art/characters on another website and are unsure if it's me, feel free to message me.
I will personally handle any cases of art/character theft.
If your account primarily contains or is dedicated to content of fat fetish material, DO NOT follow me or interact with my work.
My art of plus size characters is not fetish art, period.
Accounts with the following will be blocked immediately:
Right-wing or conservative in any fashion; includes TERFs, truscum, and "gender critical"Bigoted (transphobic, racist, ableist, etc.) and/or hostile toward minority groupsDraws, ships, or defends incest and pedophilia/CP
Following does not mean endorsement, and sometimes I am unaware of problematic behavior. Please message me if I'm following anyone who meets the above criteria and I'll make sure to correct things immediately.
<< go back
INTERESTS
🌈 VIDEO GAMES: Legend of Zelda, Final Fantasy XIV, Splatoon 2, Overwatch, Undertale/Deltarune, Stardew Valley, Spyro the Dragon, Kingdom Hearts, Pokémon, Animal Crossing, Super Mario, Shovel Knight, Super Smash Bros., Cuphead, Elder Scrolls (Skyrim)

🌈 SHOWS/MOVIES: Sailor Moon, Steven Universe, Moana, Lilo & Stitch, Monsters Inc. & Monsters University, Spongebob Squarepants, My Little Pony, The Prince of Egypt, One Punch Man, Death Note
<< go back
FAQ
🌈 What art tablet and programs do you use?
I use an XP Pen Artist 16 tablet and Clip Studio Paint. You can find my brush settings here.

🌈 Do you do commissions?
Yes. Feel free to contact me for quotes & openings. Check out peachymars.net for my pricing & info.

🌈 Can I use your art as an icon/banner or repost your work?
If you commissioned art from me, you can use it for personal use and not profit/mass production. I do not allow anyone to use art of my personal characters/OCs. If the art was made for you, you can repost it on your page as long as I'm given visible credit. Do not repost my work anywhere else.

🌈 Do you do art trades/collabs?
Yes, with friends only. I may not be available to do them depending on my workload, and I prioritize paid work and commissions first.

🌈 Why are you uncomfortable with gift art?
Gifts have been used to manipulate/guilt/hurt me way too many times. I appreciate people's kindness, but gifts make me feel uncomfortable due to several bad experiences. It's not meant to be mean or nasty toward anyone- I'd just rather commission friends/artists for art when I have the funds.
<< go back
THINGS TO NOTE
I read all of the comments/replies I get, even if I don't respond to them. Thank you for your kindness.I'm not comfortable interacting with minors. If you're under 18, it's totally okay to be inspired by my work, but please be aware that it will not be possible to form a friendship/relationship with me.I am always friendly with others, but not always open to friendship. Please don't take this personally; I just have a busy personal life.My DMs are for business only and I will not respond to messages with just 'hi' or other small talk.
<< go back